MAXOAK Electric Vehicle Charger 50Amp 12kW WiFi 14-50 Plug-In 23ft Cable 240V,UL Certified & NEMA Type 4, Smart APP Control
---
Order Now, Ships mid of September.
Universal Compatibility, you can rest assured that you'll be able to charge your electric vehicle quickly and safely.
High-Powered Charging: With a max capacity of 240V & 50Amp AC, this charger is capable of delivering fast and efficient charging for your EVs, Level 2 charging which are up to six times faster than Level 1 charging, so you can get back on the road quickly.
Durable and Safe: With a durable 14-50 plug and a weather-resistant design that can withstand harsh environmental conditions, so you can charge your electric vehicle with confidence and peace of mind.
Easy to Use: Simply connect it to your charging station and plug the adapter into your EVs, and you're ready to charge your vehicle.
Smart App Control, with the MAXOAK EV charger's smart app EVchargo, you can monitor and control your charging sessions anytime and anywhere.
---
Translation missing: en.layout.footer.payment_methods
30-Day Money-Back Gurantee
30-Day Money-Back Gurantee
Power All Your Needs Simultaneously
This product is built with safety and reliability in mind, so you can charge your electric vehicle with confidence and peace of mind.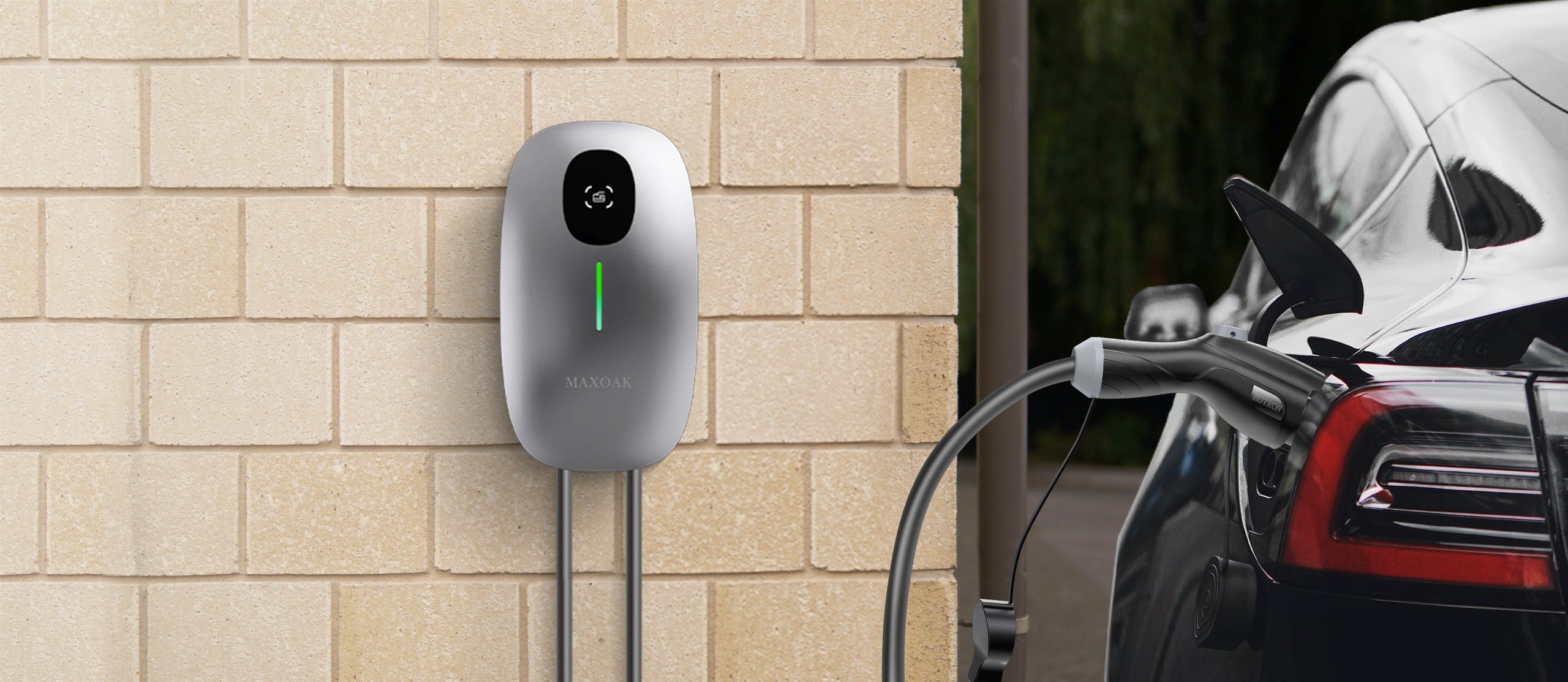 Powerful Connectivity Options
The MAXOAK Charger offers Wi-Fi, 4G, Bluetooth, and ethernet capability. Wi-Fi allows for hotspot sharing between chargers that are linked in a network allowing a group of chargers to communicate and share critical information. Wi-Fi, 4G, and ethernet connectivity options allow you to choose how to connect your chargers while providing over-the-air software updates keeping your charger network up to date and future-proof. The MAXOAK Charger AC Ultra's Bluetooth capability enables close-distance communication between the app and charger, activating smart features such as power-sharing settings and RFID card pairing.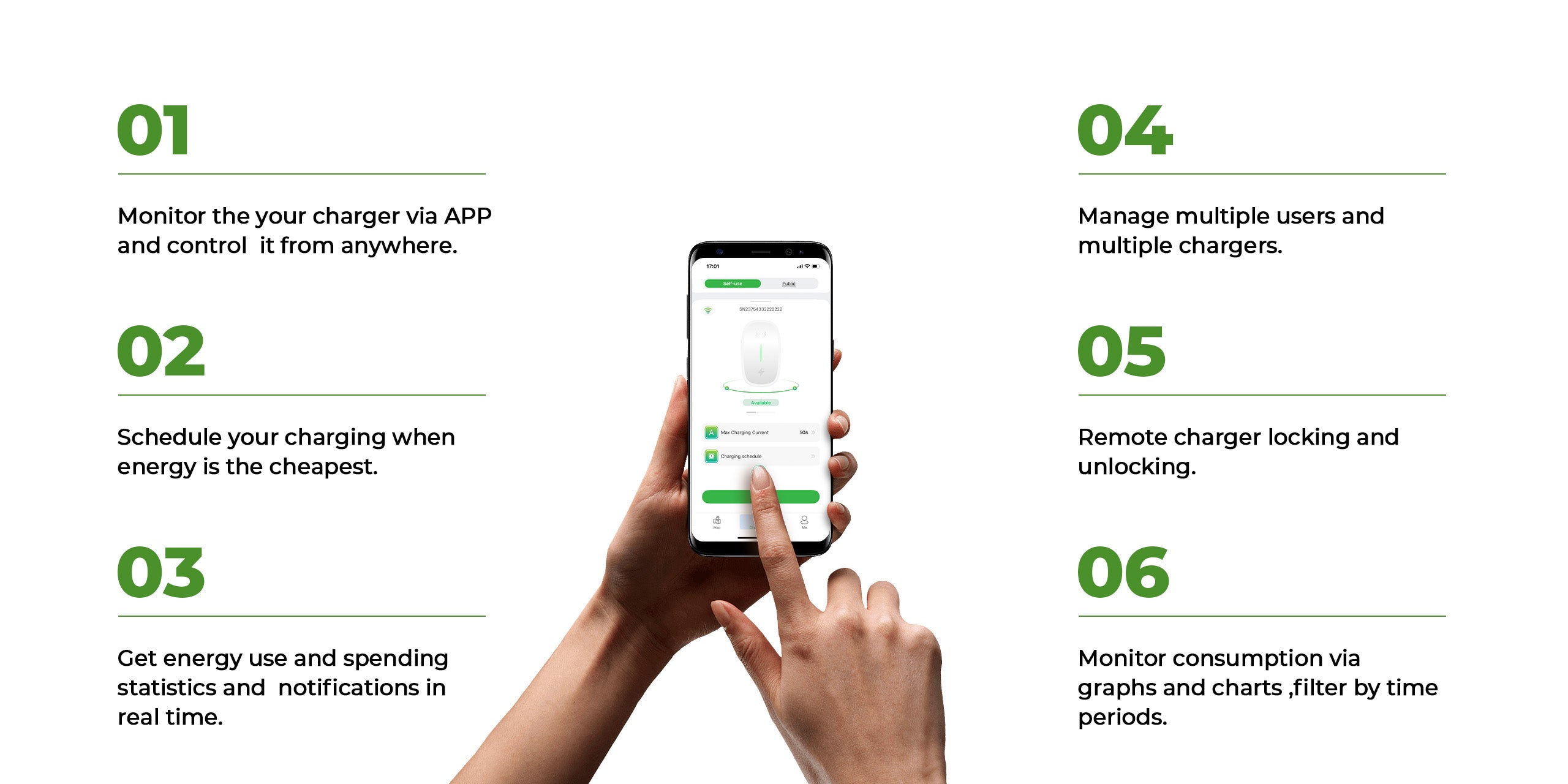 Reliable and Safe is the Most Important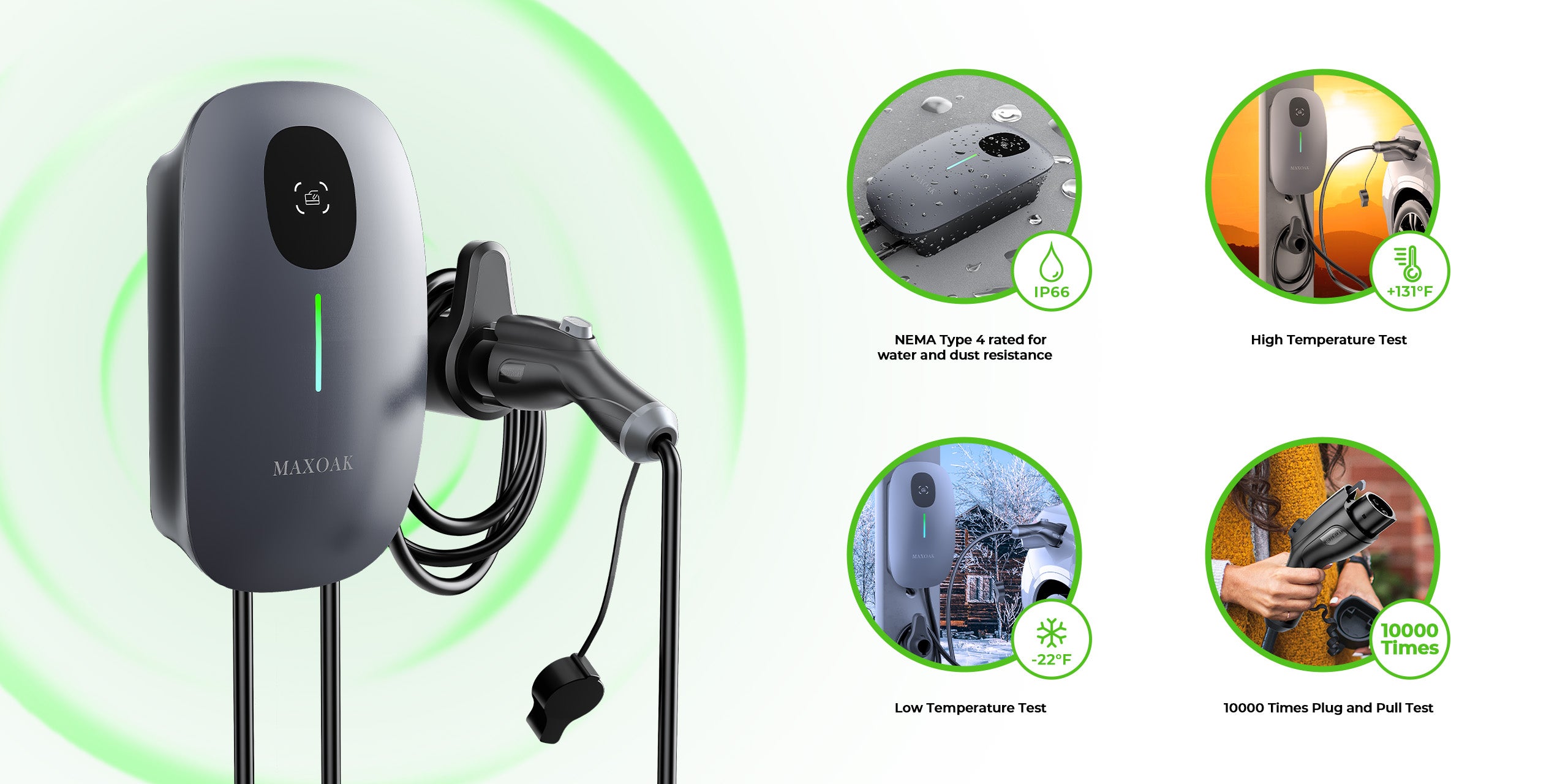 Always Gets You to Your Destination
IP65 Waterproof and Portable to Carry On.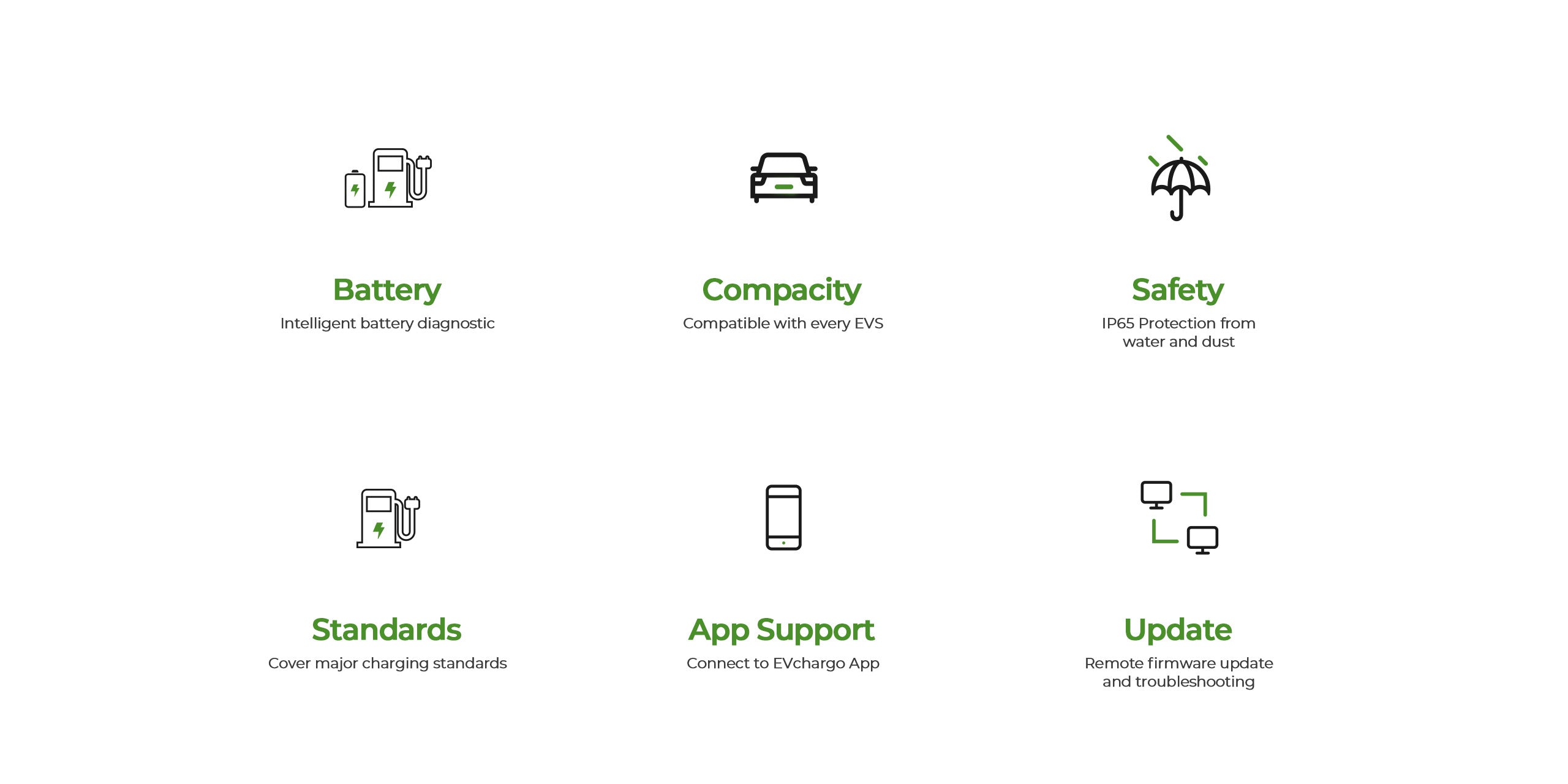 Specifications
General Specification
---
Dimensions (without cable):
---